Hi guys, as most of you would have noticed I took down my pack of scans for managers as most people couldn't get them working. As a alternative I thought I should point you all in the direction of a large number of face scans & builds for managers that you may or may not have seen.
If you take a look here
http://www.pesgaming.com/showpost.php?p=1970669&postcount=13
you will find a lot of different faces, the black links are builds & the green ones are scans with builds. If you can't see the manager you are looking for let me know & I will do my best to point you in the right direction.
Here are some examples
Sir Alex Ferguson (by Georgethejungl)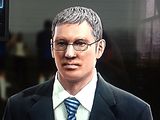 Josep Guardiola (by Homer S)
Jose Mourinho (by Homer S)